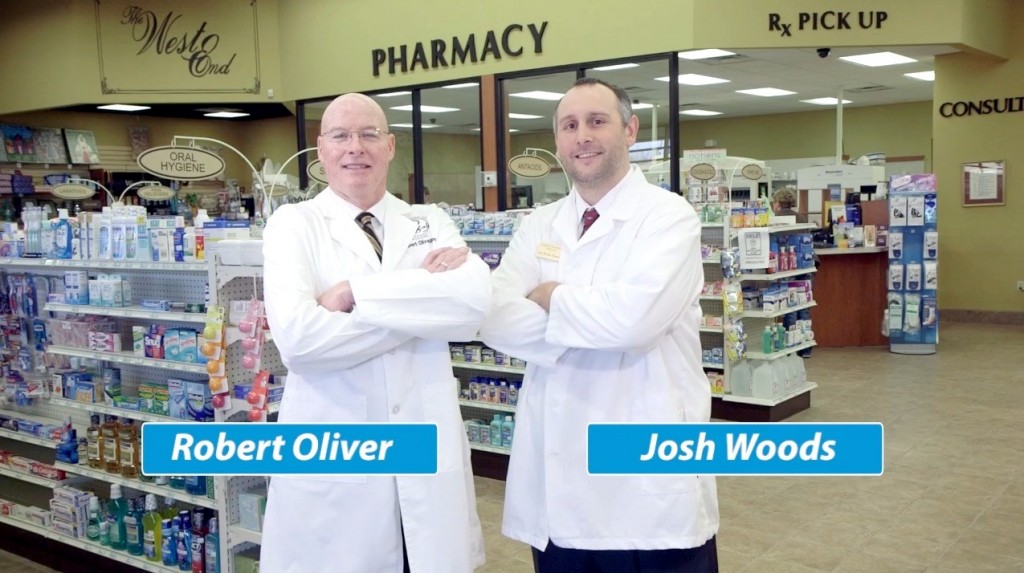 Robert Oliver, RPh
President/Owner
Josh Woods, PharmD
Owner & Pharmacist In Charge
Josh Woods joined Glasgow Prescription Center, Inc. in 2006 as a pharmacist at Towne & Country Drugs.  He grew up in Scottsville as the only child of Jerry & Debbie Woods.  He and his wife Kayce, a Barren County native, currently reside in Glasgow along with their cat baby, Claudia.  Josh is an Allen County High School graduate and graduated from the University of Kentucky College of Pharmacy in 2006.  Josh also spent some time teaching chemistry to Warren County high school students before deciding to enroll in pharmacy school.
Josh is our Medication Therapy Management (MTM) Director and is available to counsel our customers in choosing a Medicare Part D plan and regarding their current medication list.  MTM provides an exciting opportunity for patients and pharmacists to talk more in depth about their medication therapies and assist the patient in making more informed decisions about their healthcare.
When not working as a pharmacist, Josh enjoys drag racing in the Super Pro and Super Gas divisions.  He was the 2009 Super Pro Points Champion.  He also enjoys golf and traveling with friends and family.  His most prized possession is his wedding band, with his race car finishing a close second.  When Josh grows up, he aspires to be a professional drag racer or rich, but not both because he's also a realist.  Both would be IMPOSSIBLE.